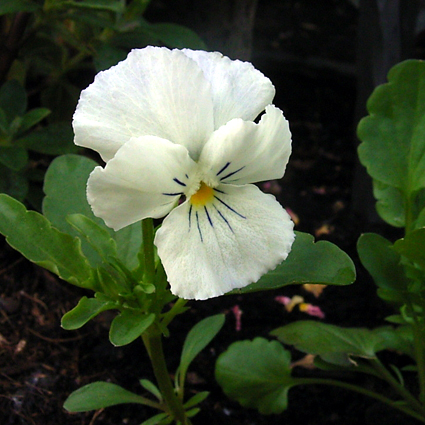 Water Viola cornuta
continental : Letís water every 1-2 weeks, so that the substratum is always quite moist. If the temperatures are very harsh, during the winter, it isnít necessary to water. Wet with 1-2 glasses of water.
alpine : We advise watering the the Viola cornuta regularly, but not too often, keeping the soil damp, using 0-1 glasses of water; during this period of the year watering every 2-3 weeks could be enough.
mediterranean : The Viola cornuta always asks for a slightly moist soil: therefore we should water often, about every 0-1 weeks, wetting the substratum deep down. Normally 2-3 glasses of water are used.
Light Viola cornuta
continental : These plants need, for a balanced development, to be grown in a sunny place.
These plants are located in the garden during all the seasons, as they can stand intense cold and ice.
alpine : Plant which needs to be exposed to direct sunrays.
These plants can stand even intense freezing without problems, so theyíre grown in the garden even during the winter months.
mediterranean : We advise locating these plants where they can be directly exposed to solar rays.
These plants can stand the cold, therefore they can be grown in the garden.
Fertilize Viola cornuta : During the winter annual plants arenít cultivated.
Pests Viola cornuta : Towards the end of the winter it is advised to apply a fungicide treatment using products based on sulphur and copper, to discourage the development of the most common fungal parasites.